On the right track
While the IndyCar 2018 Universal Aerokit hit its target window for aerodynamic performance, improving it and modelling its effect on racing is proving to be a very complex task
By ANDREW MOSEDALE – Racecar Engineering
When IndyCar introduced the Universal Aerokit (UAK18) last year to try and encourage cost-effective, safer, more pure racing than when Honda and Chevrolet produced their own kits, there were a range of reactions. The one thing everyone agreed on, though, was it would make things different.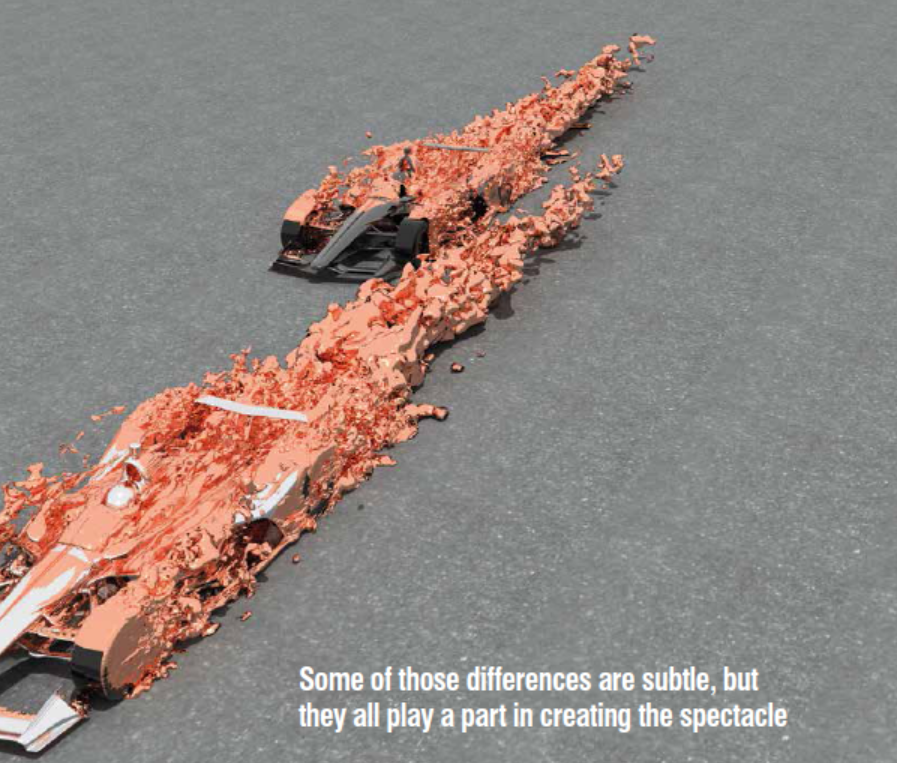 Certainly, the 2018 edition of the Indy 500 was a different kind of spectacle to the previous years, requiring patience, stability and commitment to work one's way up the field. The drivers and teams relished the challenge of getting the best out of the new package throughout the year as they continued to discover more about how UAK18 behaved.
Meanwhile, that same learning was feeding into the aerodynamic development group at IndyCar as they got to work on what changes could be made for 2019.
Aerodynamic development is rarely a straightforward task, even when in control of the regulations. The Universal Aerokit landed in the target window for aerodynamic performance, but there is more to consider than simple calculations of drag and downforce. Safety has remained paramount
in planning any changes and this usually requires modelling the aerodynamic behaviour of the car in unexpected positions, as crashes rarely happen for a lone car powering down the straight. Matters of cost and weight distribution also have to be factored in.
With a benchmark level of expectation from the first season of the new Aerokit, any changes had to meet, or exceed, these measures of performance, while also proceeding on track to deliver better racing. And with the launch of the traffic study, in partnership with the Reynard-owned Auto Research Center LLC (www.arcindy.com) and R Systems NA Inc
(www.rsystemsinc.com), IndyCar had a new way to predict if developments would correlate with better on-track entertainment.